Gisela is a professional in the world of social integration, expert and plant lover.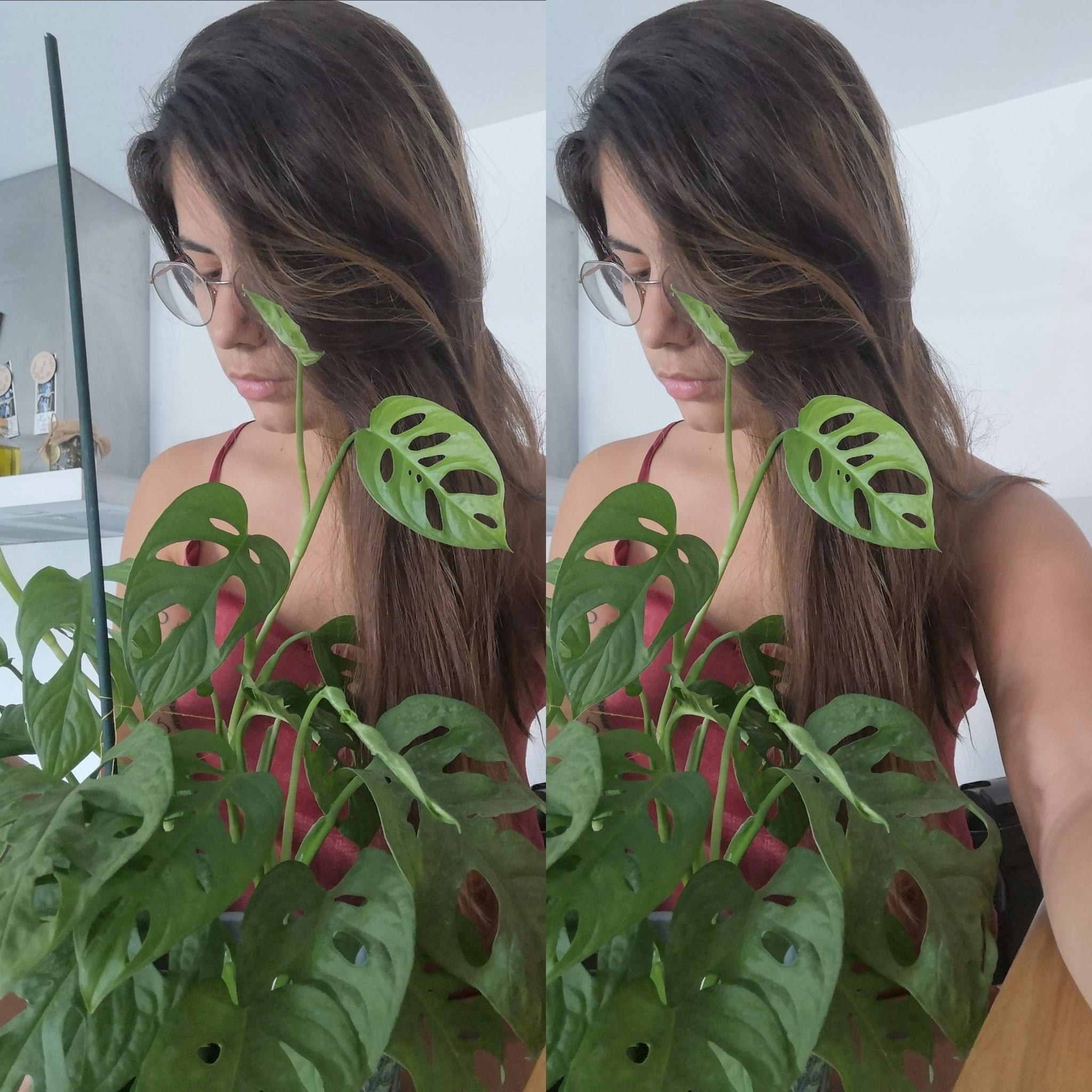 can you tell us a little bit about yourself?
My name is Gisela Hernandez and I am currently an internal civil servant in the department of justice as a social educator, specialised in drug dependency. In a way my profession and my way of being, in which I accompany anyone with a problem even if I can't solve it, is related to plants and accompanying them in their evolution by understanding what they need and how.
I have 3 dogs, who ignore the 160 plants inside the house.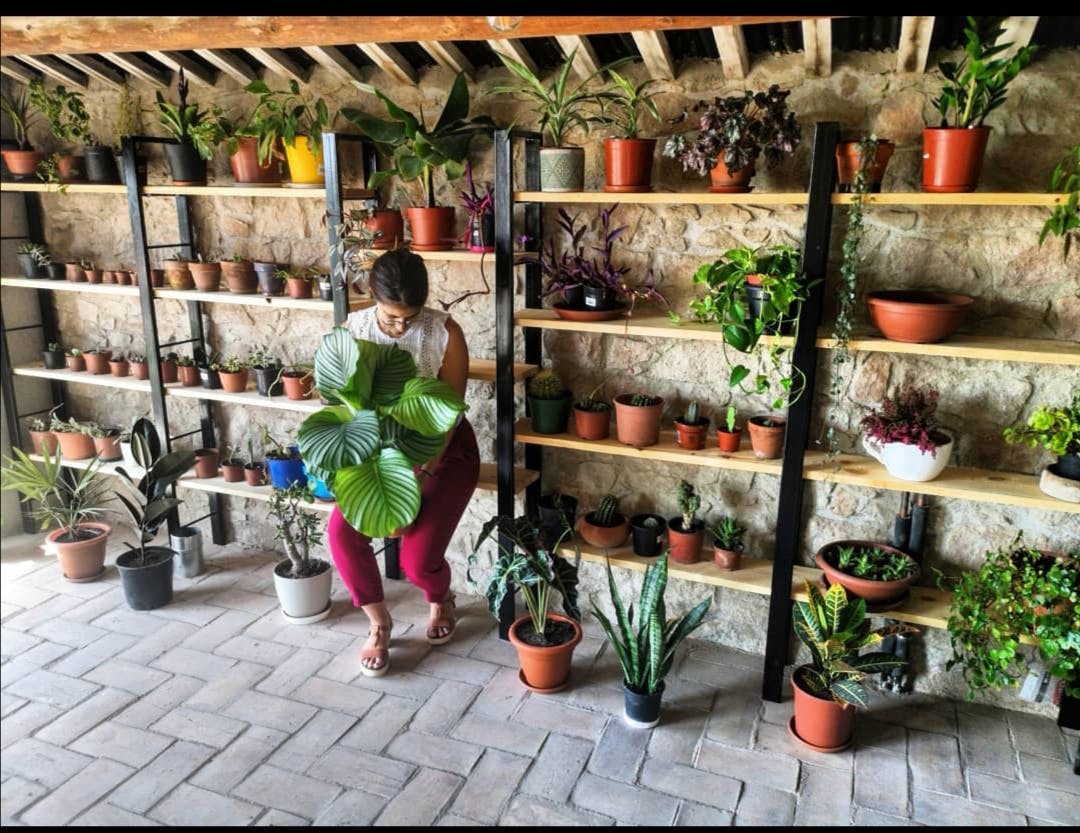 what about your Instagram account? why Monsteras, Potos, Pileas and Calatheas?
It's true that I have a big problem with Calatheas and Marantas and I love them. I also try to avoid plants that I don't have a good hand with, such as orchids, which my grandmother, unlike me, is very good with. My love for Calatheas lies in their leaves, in their magical colours and in the fact that no two leaves are the same.
My passion for Pileas comes from my grandmother, who has a spectacular one in her house and treats it like the queen of the house. All my Pileas are daughters of this one, so my bond with them is eternal.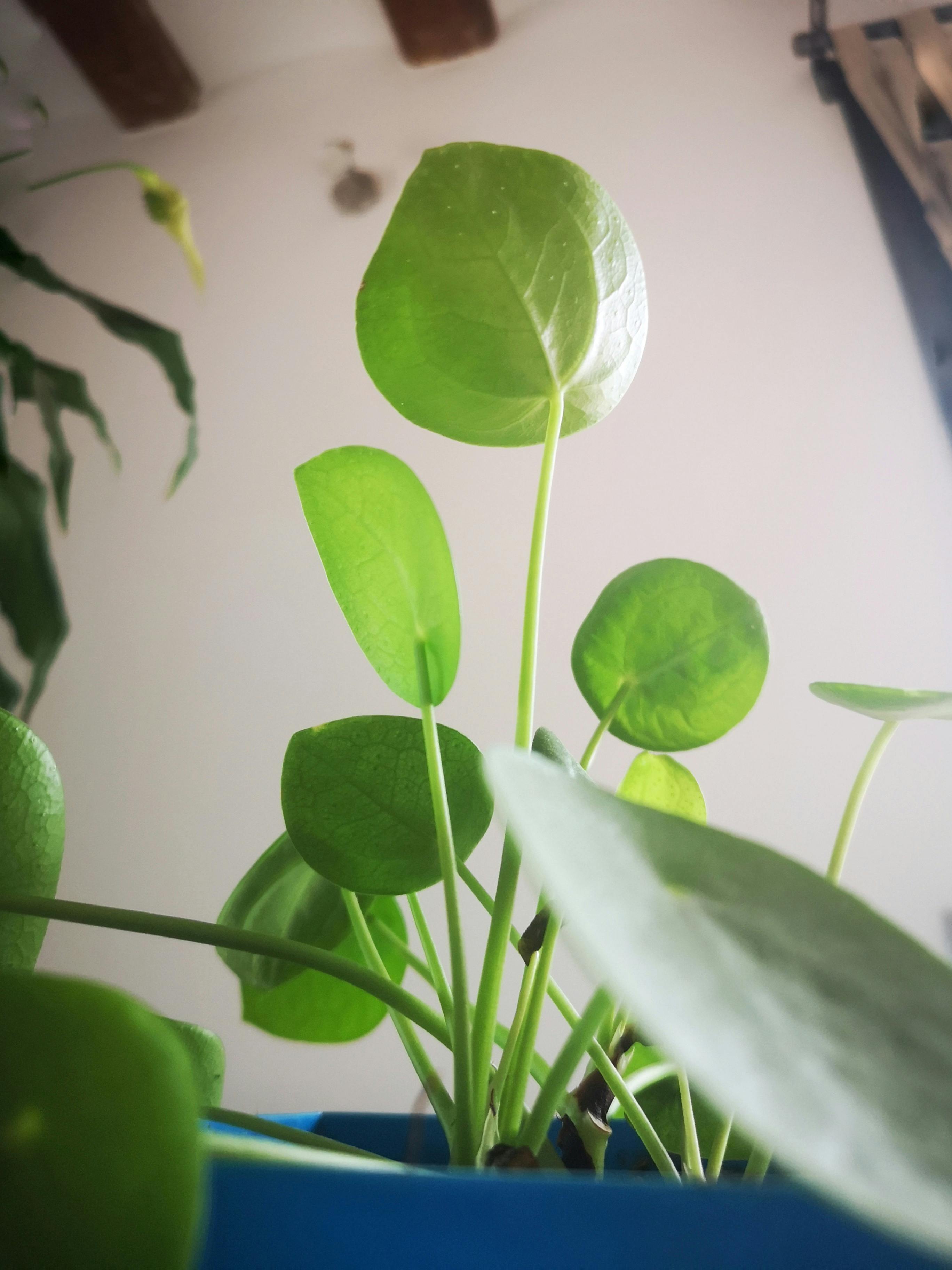 My Instagram profile has not always been dedicated to plants, in fact it used to be my personal profile and about a year ago I started to dedicate it to my plants. I wasn't having a good time and I was also starting to have all my plants beautiful and well cared for and I decided to share it with people. There are many ways to do therapy or overcome a bad moment and for me the connection with the earth has helped me a lot.
what is the best advice for a Calathea lover?
The first piece of advice I can give you, and which I always recommend, is that you should not buy plants because they look good or because you think they are pretty. We should think about what conditions we have to offer the plant in terms of light, humidity, etc. and then decide on the basis of these conditions which plant we can have. This is a very common mistake, which even I have sometimes made, but it is the key to success for the correct development of a plant.
With Calatheas in particular, we must bear in mind that ours, in my case Catalonia, is not their ideal climate. The secret and the key to their climate is in the humidity, an environment of sufficient humidity must be created for them.
In my house I have 10 Calatheas and I am very careful with the humidity, as they are not all the same. For example, I have four of them together with the same amount of water and humidity, between medium-high, but the Calathea ornata I have separately and together because they need much more humidity and I have them with a higher level of water and humidity than the rest of the Calatheas. They are placed in a place where they receive a lot of indirect light.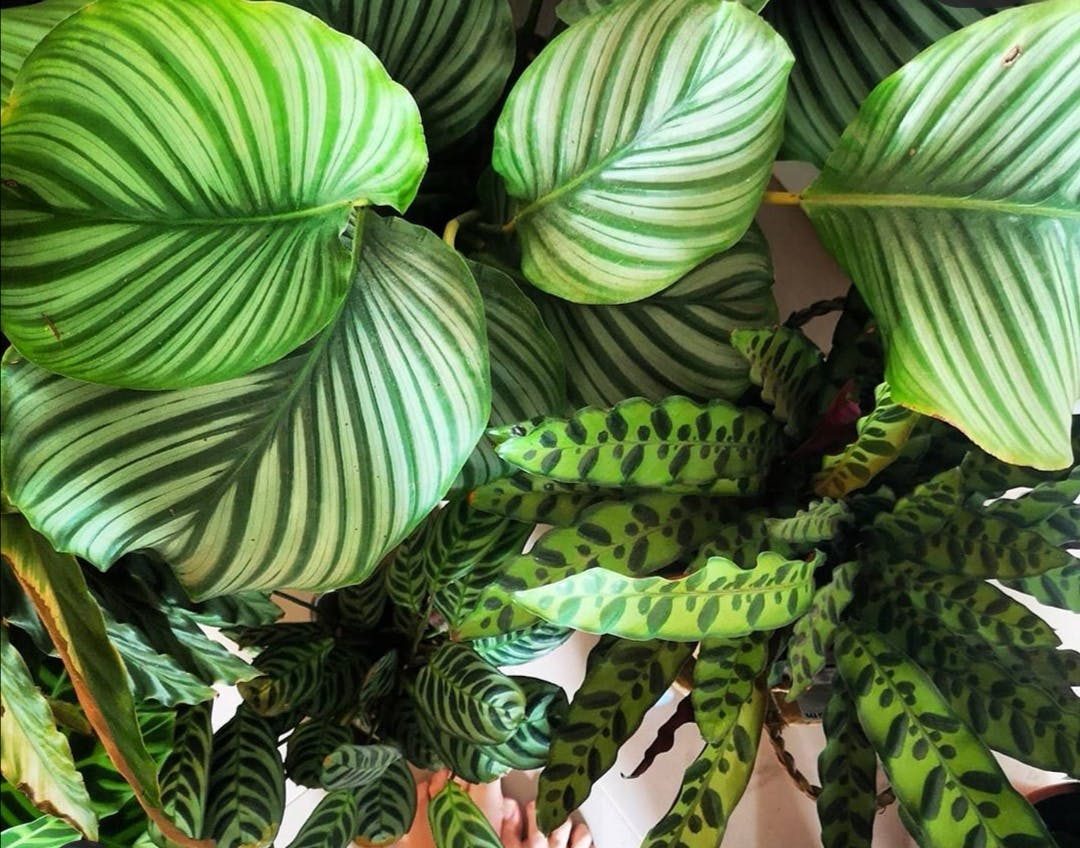 The roots can tell us if the plants are rotten due to excess water or if the plant is dry and needs water because they are contracted, you can also detect by the roots if the plant is suffering from a pest or not. The roots, although they are not visible, are half of the plant and we often forget about them.
In conclusion, I would say that you have to know what the plant needs and adapt the situation to those needs. When I say know the plant I even mean its roots.
One last tip is that succulents are not cacti, they need to be watered more.
what is your weekly plant care routine?
I usually dedicate the day of the week to my plants on Saturday. why is that? Because I have so many plants that I don't have enough in a short time, I like to dedicate a whole day to them. It is my time with the soil and I love it. I dedicate two days a week to the plants that are weaker and need more attention, Saturday as I do for all of them and another day when I find that I need that connection with the soil. While I am watering the plants, I take the opportunity to look at their leaves, to see if there are any that are weak or need pruning. I also take the opportunity to apply the repellent to the plants that have suffered from a pest when I water them. As far as fertilisation is concerned, I apply fertiliser to green plants every 15 days and to those that have suffered pests or are flowering, I try to alternate between watering them once and once, alternating.
However, I can give you a better answer to this question in a video.
In reality, I know and connect with my plants, so I know what they need and I try to give it to them and help them.
You can only choose one plant in the world, which one do you choose?
If I had to choose only one plant in the world, I would choose Adam's Rib. why is that? Because of the memories it brings back from my childhood at my grandmother's house, because it was one of my first plants to survive, because it is huge and because it is beautiful.
If I tell you its biggest secret, it's water. At least mine love water and in summer, literally, when it is very hot I shower them and they are green, beautiful and grateful.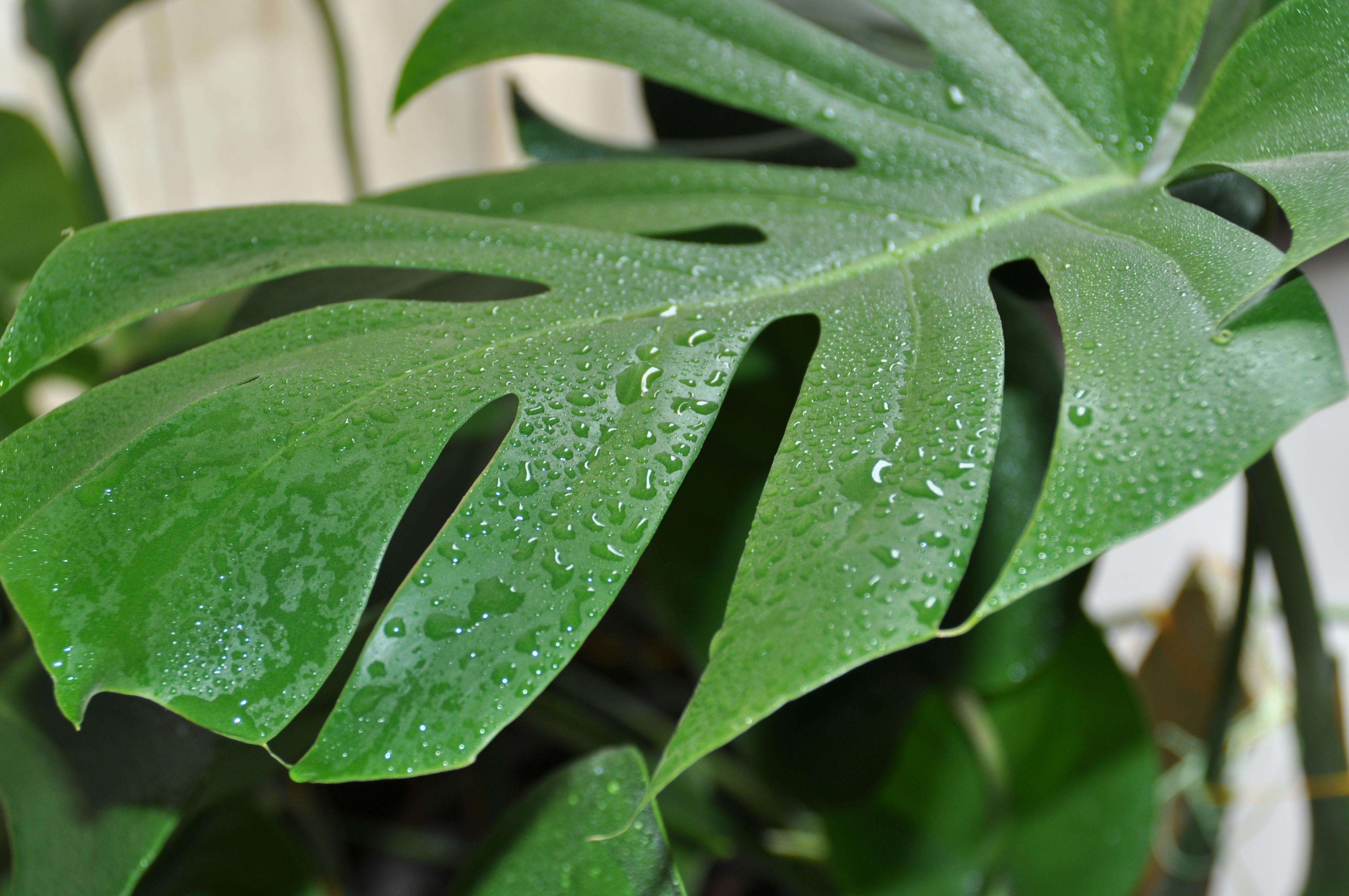 P.S. Follow Gisela on her journey through the plants on her Instagram or follow her day to day planting on Youtube.
About the author
Marina Delgado
I make sure that all plant lovers are informed. I don't know exactly what it is, but there is a magical peace that surrounds the world of plants that I love!