Calatheas
At Be.Green you can buy plants with express delivery in the UK and other European countries.
Calatheas are plants that offer visual impact to the environment. Their leafy but low-profile leaves often feature different shades of green, contrasting hues and distinctive patterns. They are interesting, but not overwhelming and once you learn to distinguish the leaf patterns, you'll become a fan and want to have them all. We don't judge you, at Be.Green we want to please you and that's why we offer you the most beautiful varieties of Calatheas, ready to be shipped to your home.
Catalog
We ship plants to all locations, you can see more options here.
Delicate and eye-catching
Buy
Not sure which plant is right for you? We'll help you!
Family of the marantas, these plants come from the tropical rainforests of Central and South America. This makes them perfect to keep indoors, protected from the harsh rays of the sun, but in a space where they can enjoy the light. Coming from a humid region, they are endowed with a super-power: they are able to help regulate ambient humidity levels. If you suffer from allergies, dryness of the respiratory tract or asthma, you can get a small collection of Calatheas and put them in your room, claiming that it is a medicinal plant.
Do you want to know another great advantage of this species? They are safe for your pets, so if you catch your cat tasting the leaves you know it won't do any harm to his health (even if he gets a good scolding for breaking your favorite plants). Cute, useful and safe, Calatheas are everything you need and more.
Have you fallen in love with our calatheas and you are afraid of not being able to take care of them? Stop loving from afar and put them in the shopping cart of our online store without a second thought. Not only is this species easy to maintain, but we will teach you everything you need to learn how to care for your new Calatheas, including those tips and tricks that will make them grow even more lush. In fact, when you receive any plant purchased in our virtual garden you will find a small card with a summary of the watering and lighting requirements that will serve as a reminder as you get to know your plant's needs in depth and with certainty.
Why Be.Green?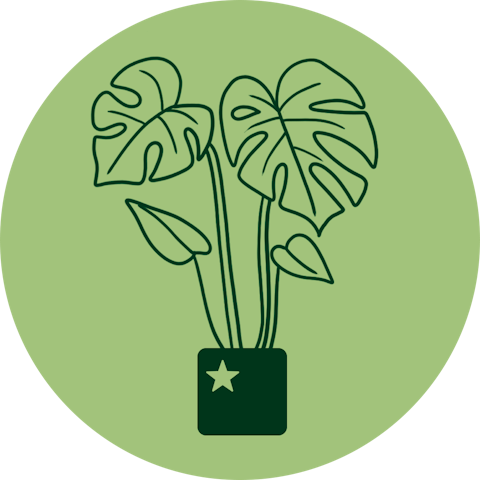 Our team carefully selects and wraps your plants in special packaging to protect them during transport.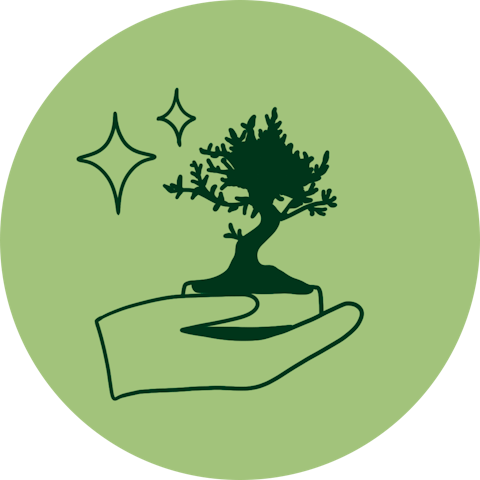 You can join the Be Green Club to access benefits, discounts and exclusive content.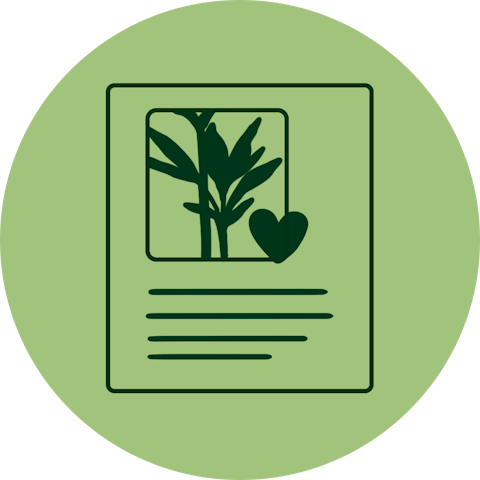 We provide care guides so you can help your plants grow healthy and happy.
If you need more reasons to get a pair of Calatheas to purify the air in your home, you should know that buying Calatheas online has its advantages. Not only can you do it when and where you please, using your cell phone, tablet or computer, but it will allow you to carefully review the patterns of leaves, size and colors, to carefully plan the distribution of plant species that will populate your spaces. And if you need advice, you can ask us. We will be happy to help you.
At Be.Green you will not only find the most radiant Calatheas, the most accurate advice and the most timely attention, but we also have an exquisite selection of planters and gardening accessories that will allow you to structure a space dedicated to your plants. From tables to shelves and decorative planters with interesting textures and avant-garde designs. As if that weren't enough, you can buy everything you need for your new passion: watering cans, sprayers, substrate, fertilizers and tools. All in one place for your convenience.