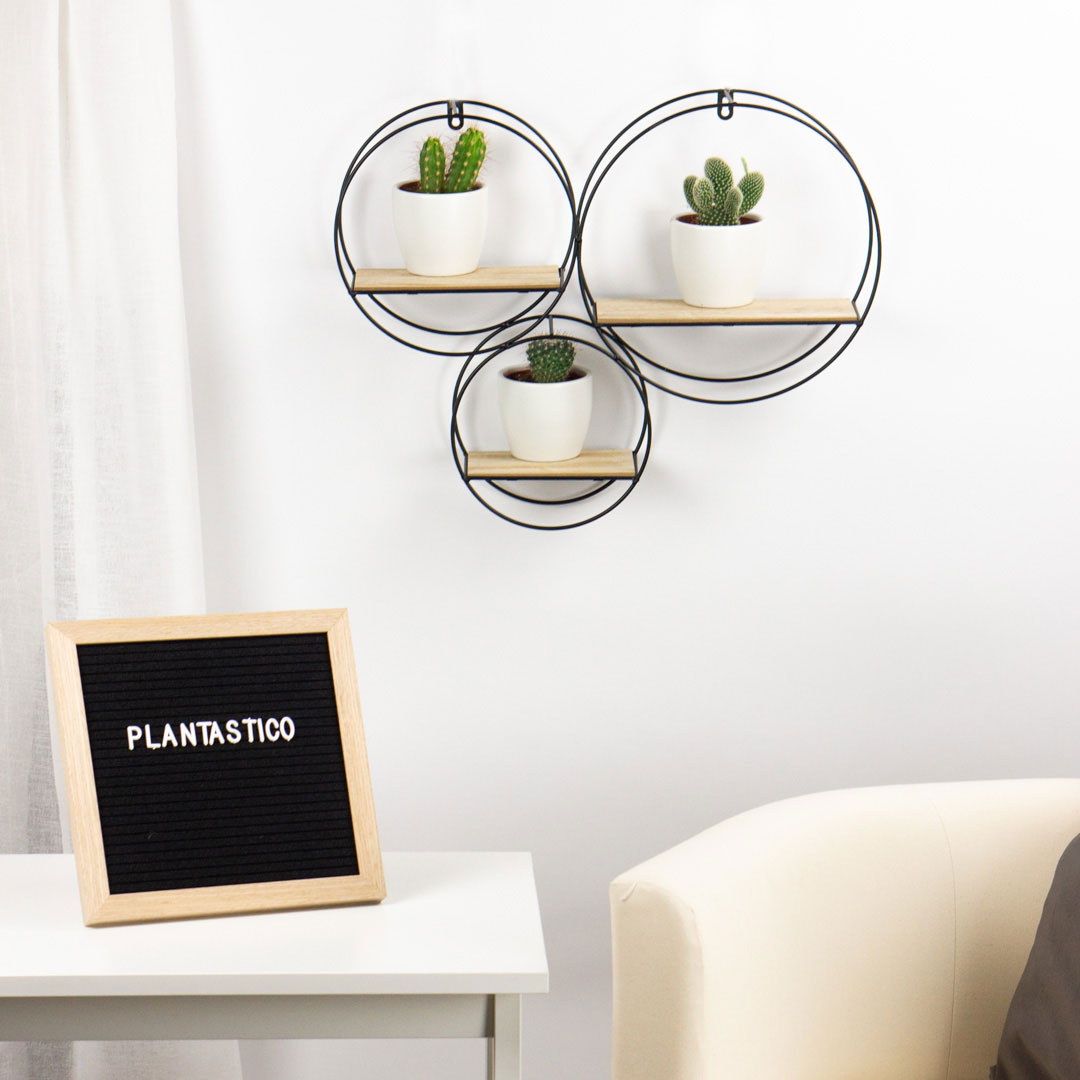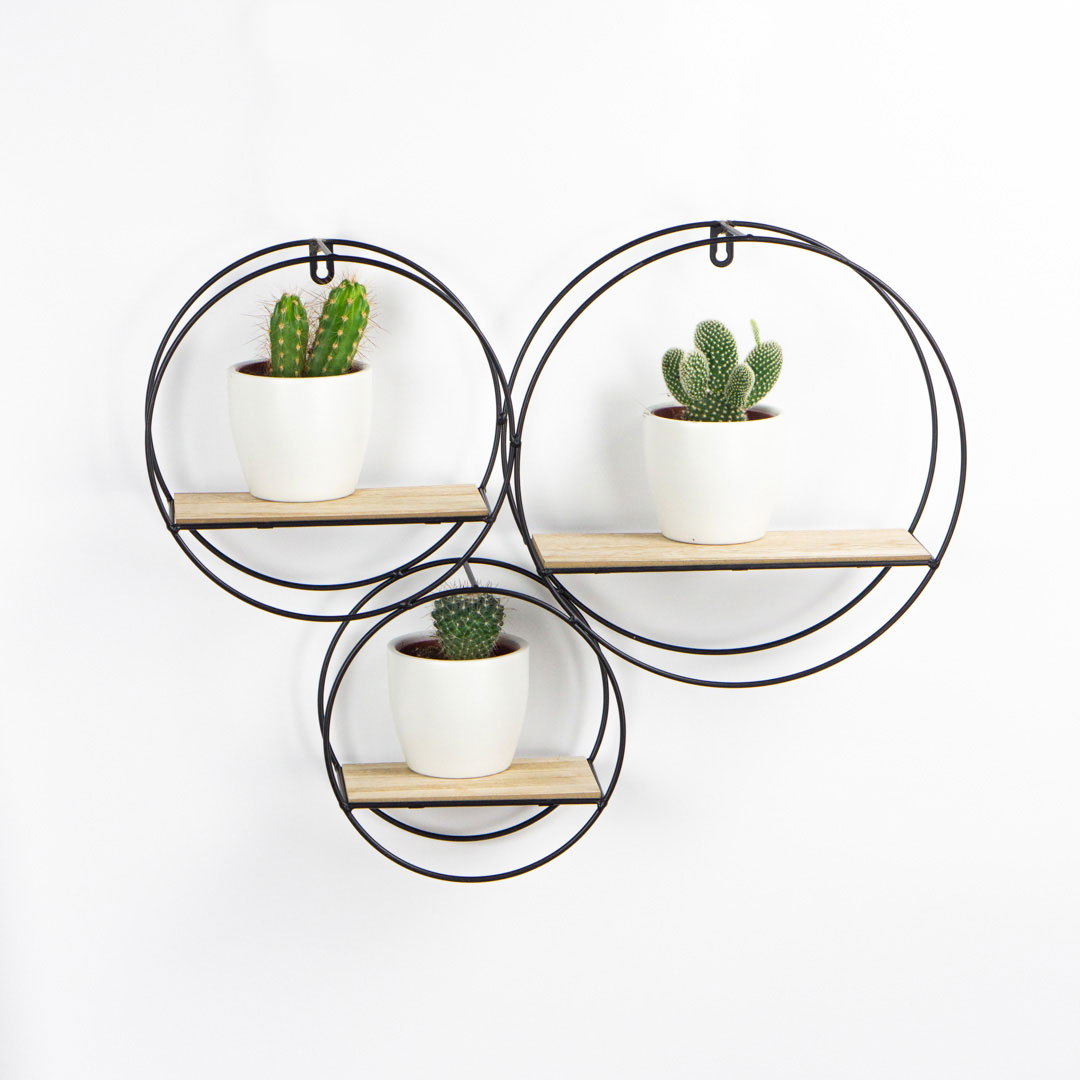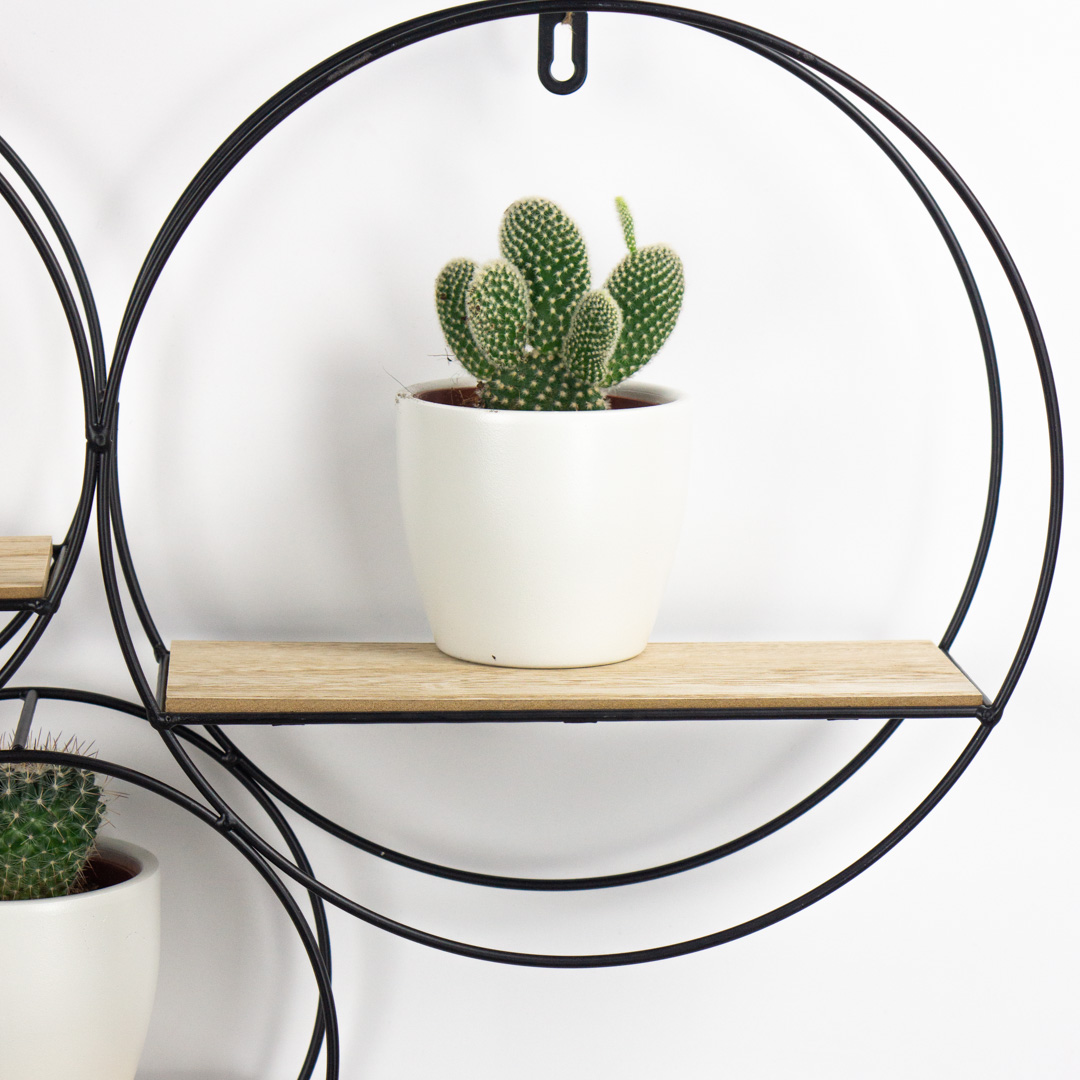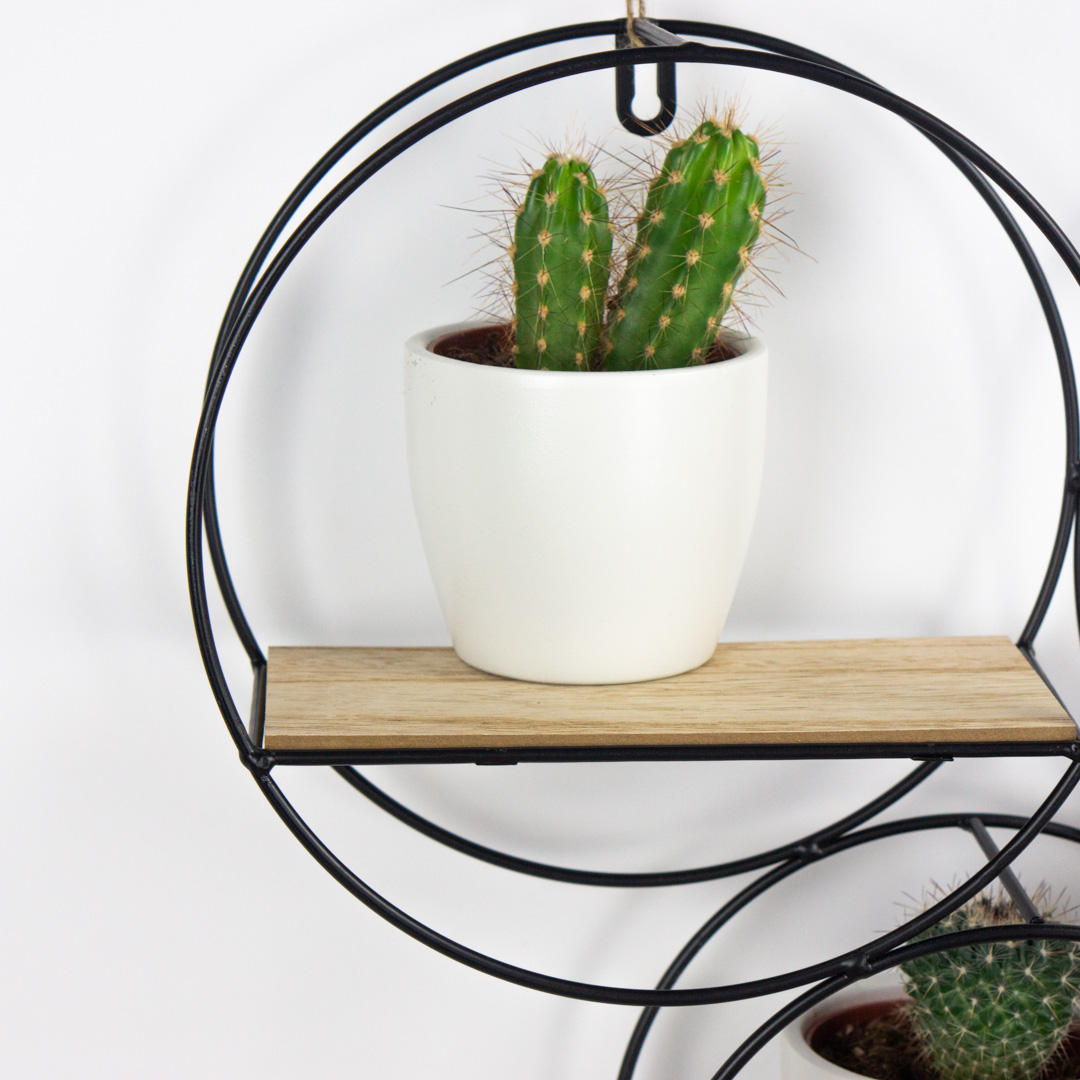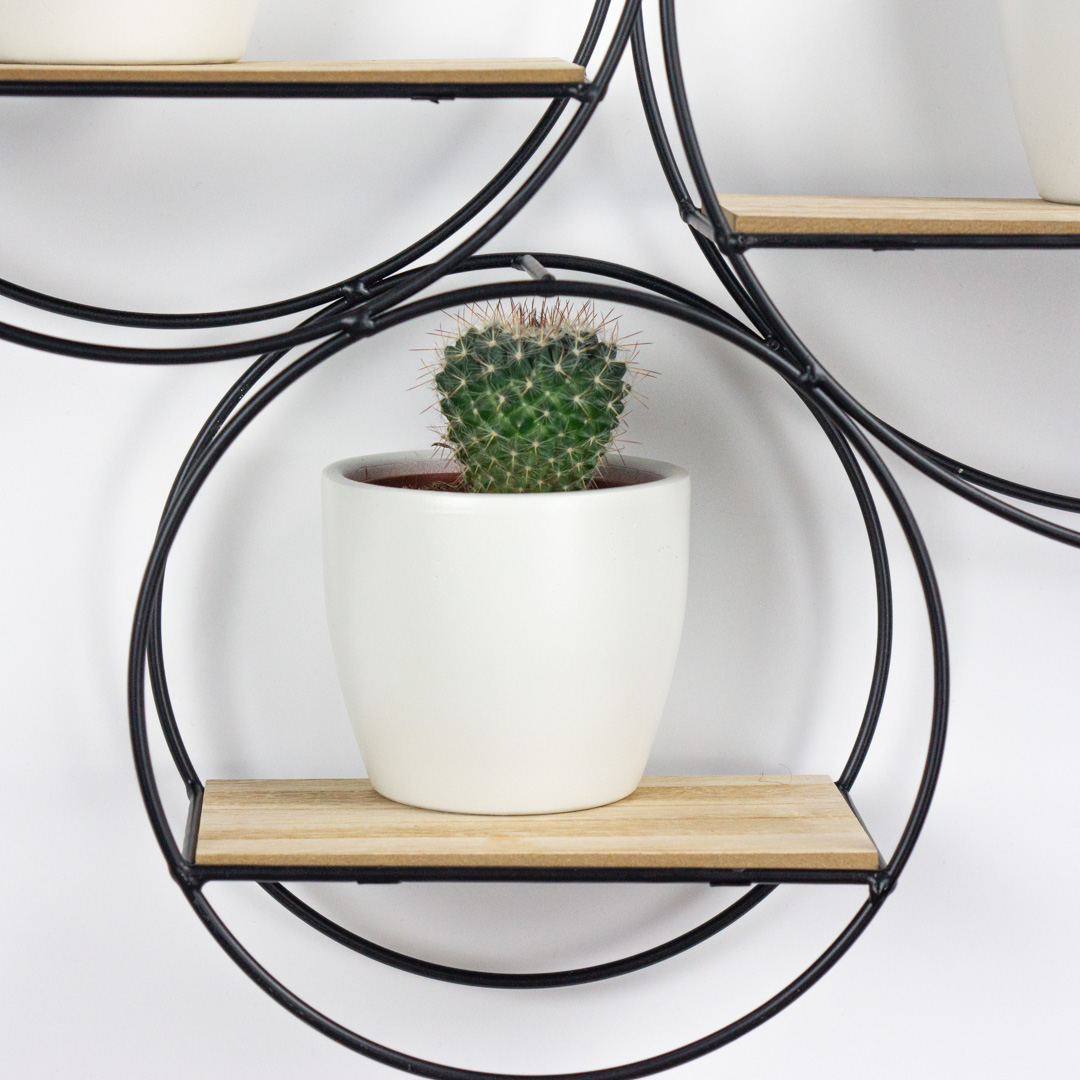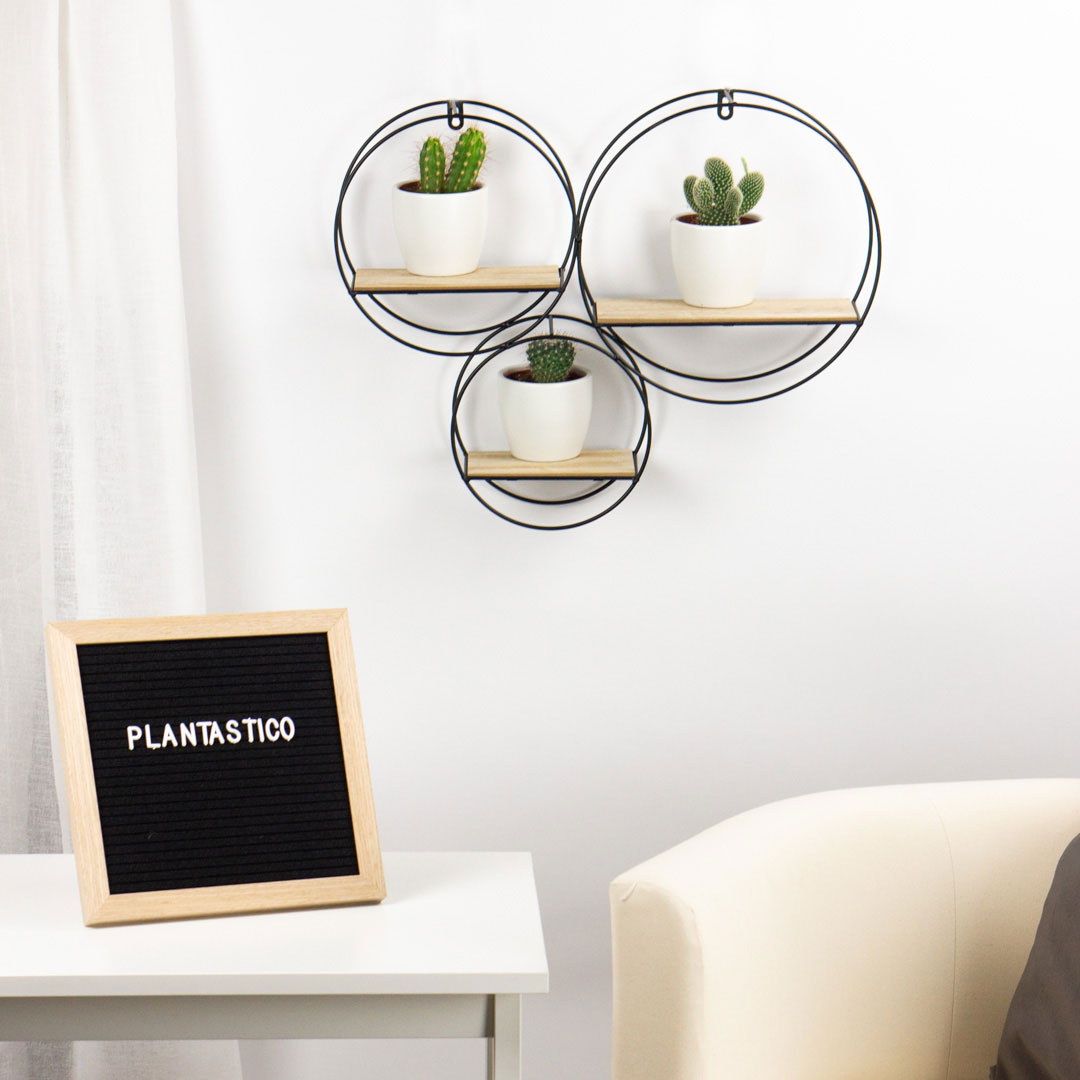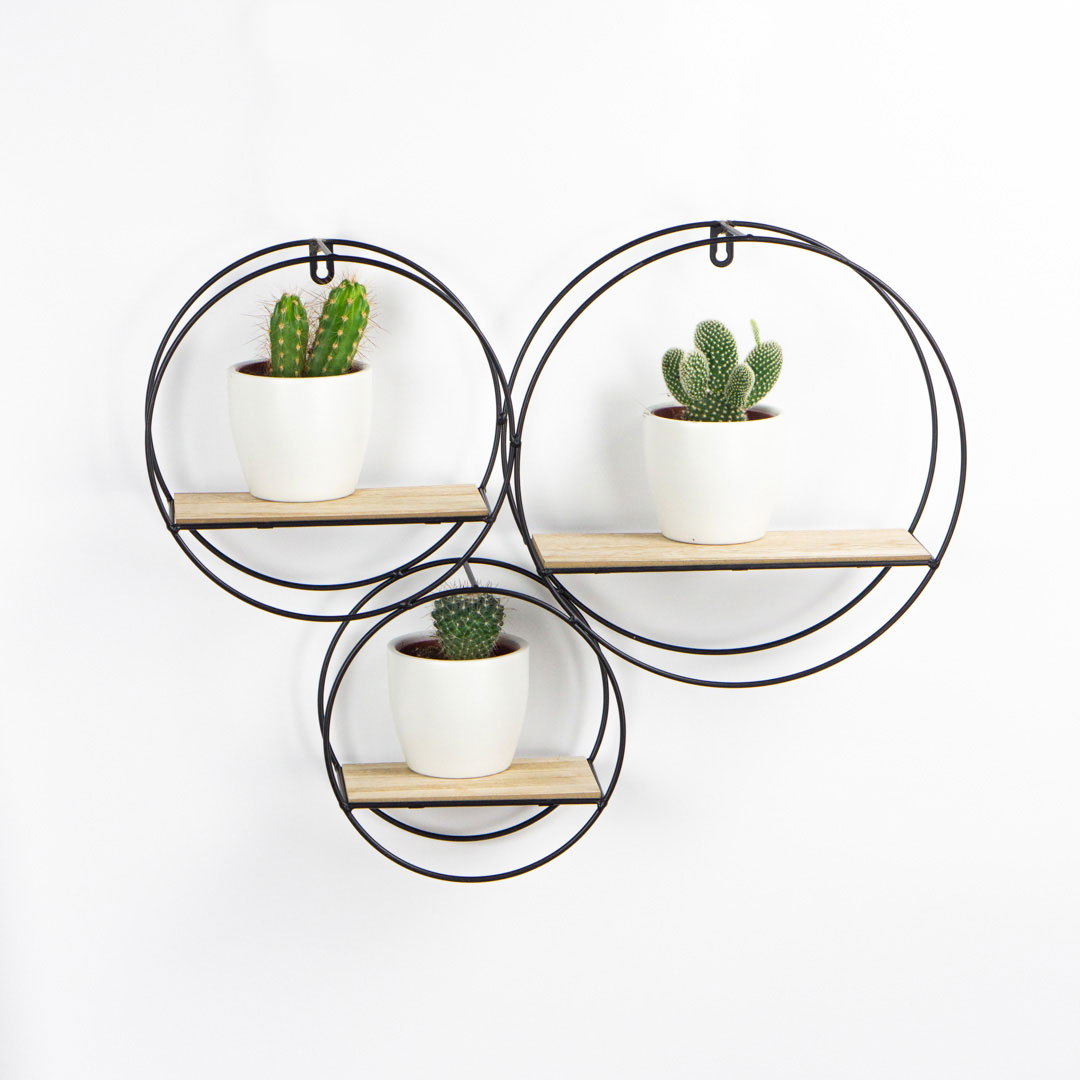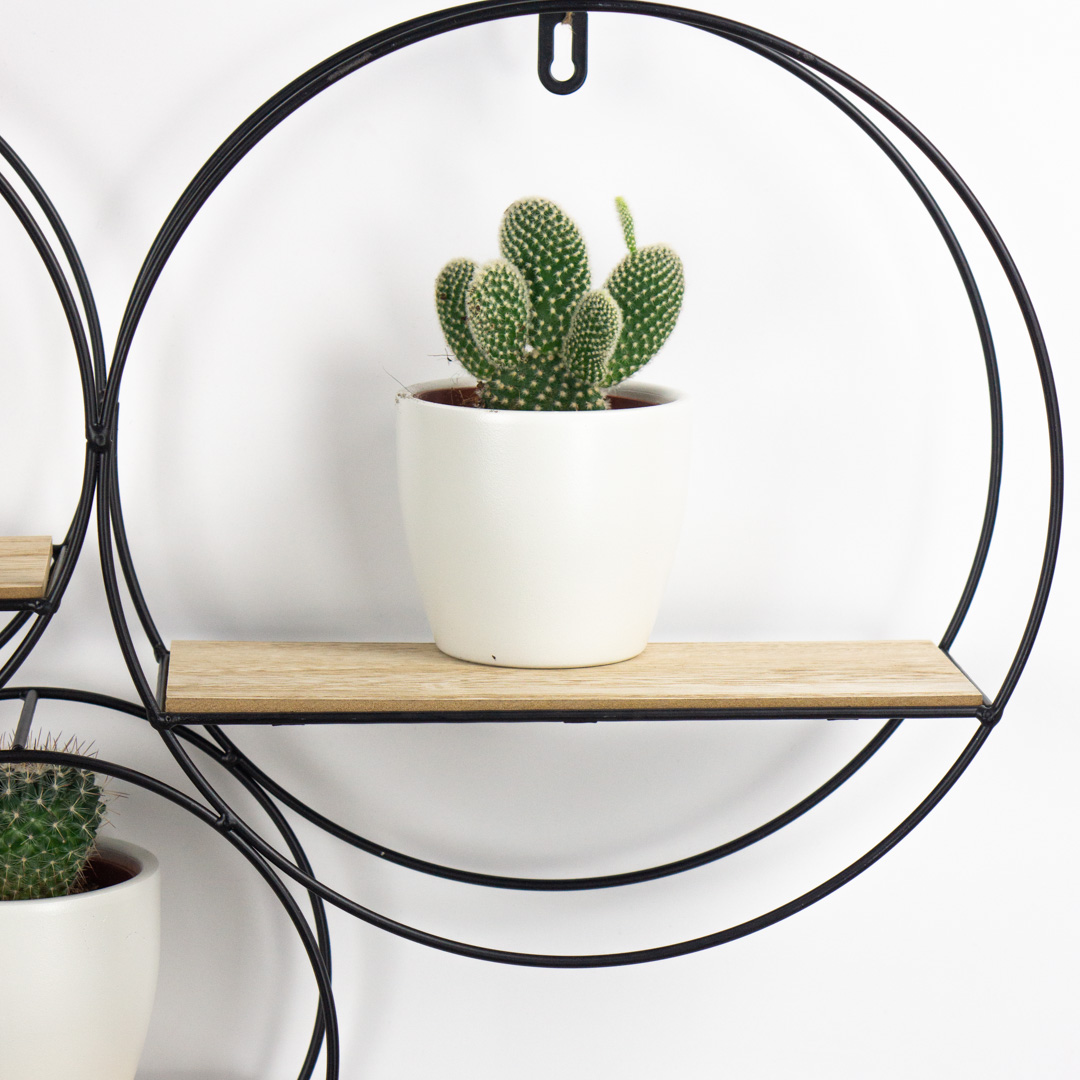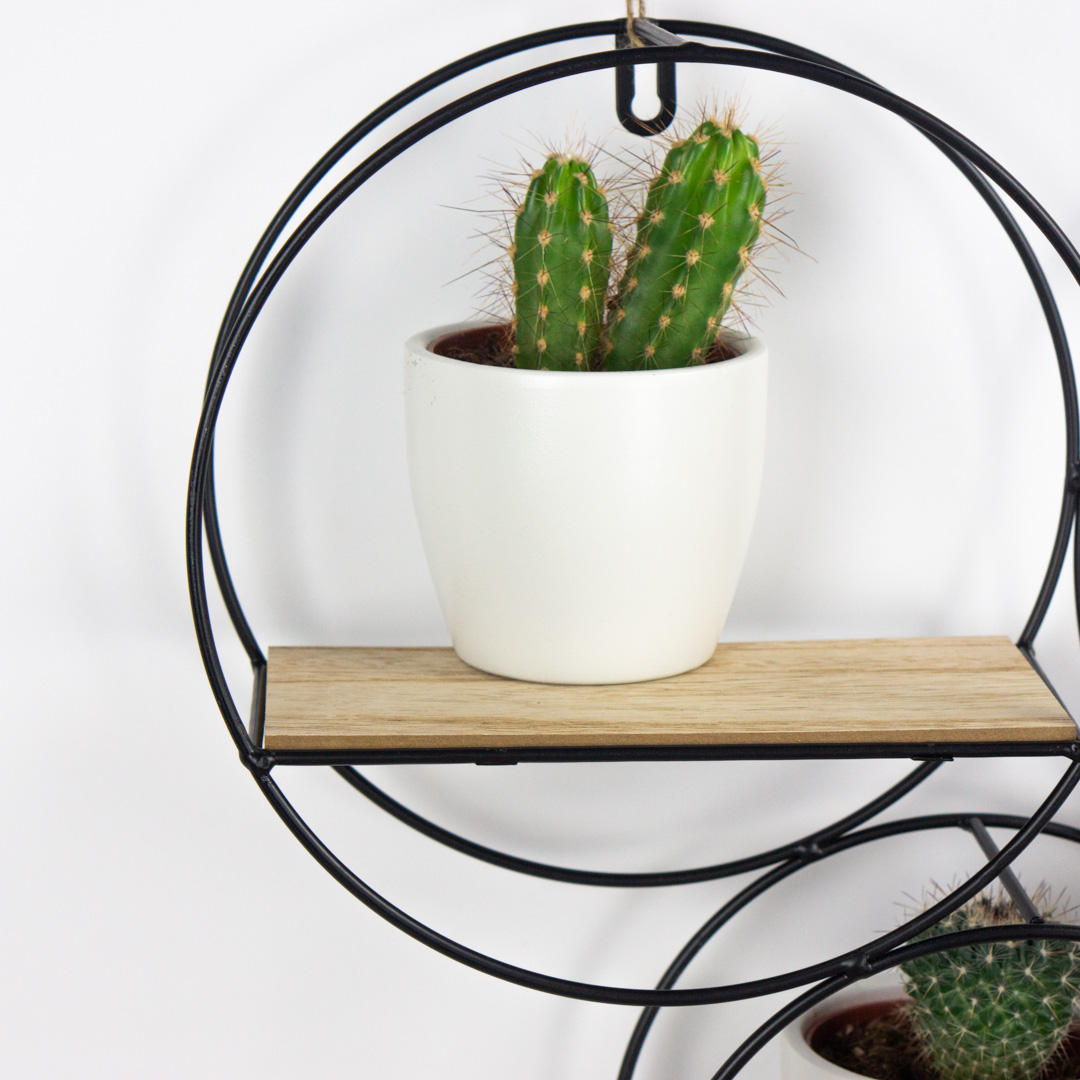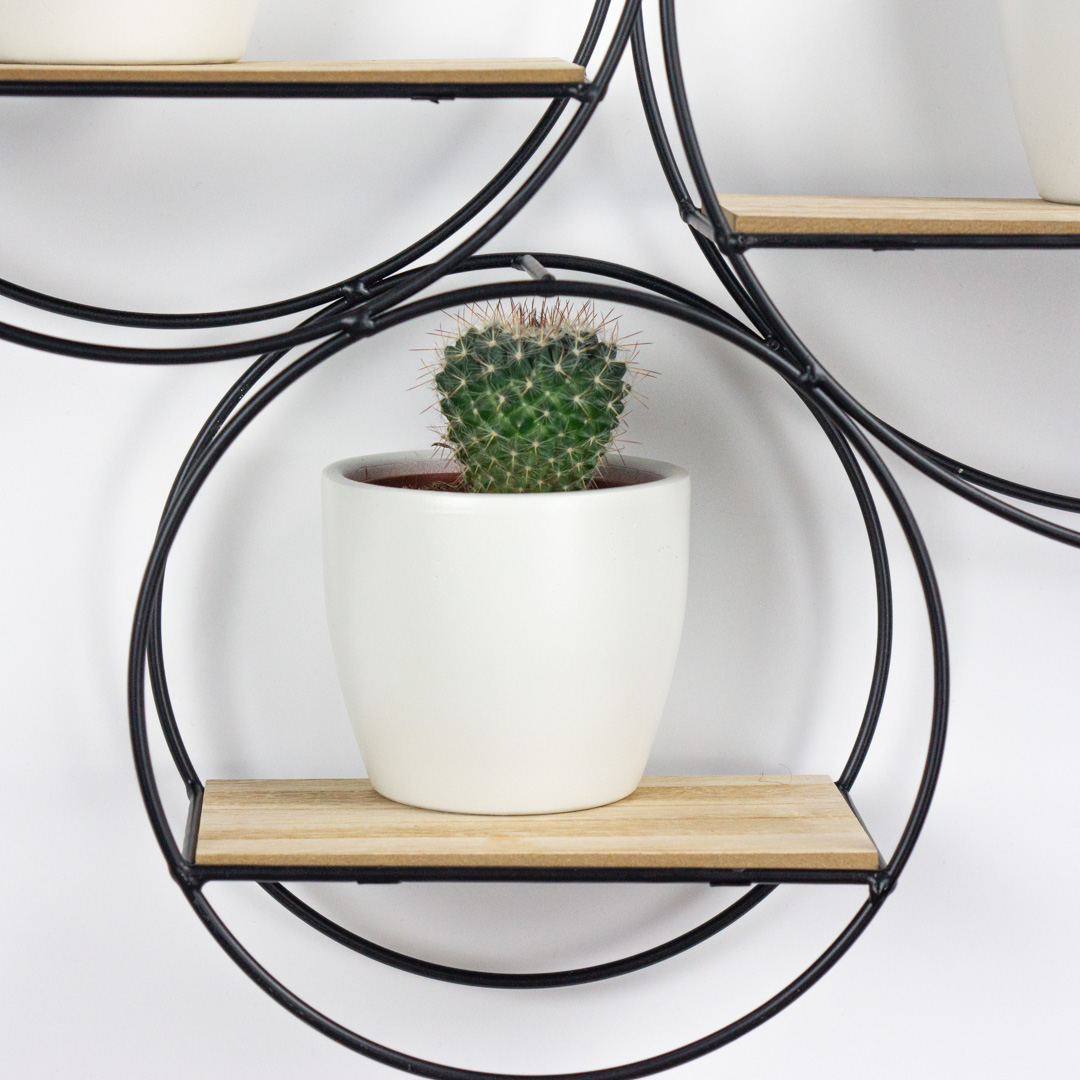 Luz indirecta
Apto para mascotas
Riego ocasional
Humedad normal
Circular Shelf with Cactus
39 €
Circular Shelf with Cactus
39 €
Medium (40-70 cm)
An original decorative set ready to bring home some good vides. The set includes:
Circular shelf
Cactus trio
3 ceramic white pots
Read more
You might need...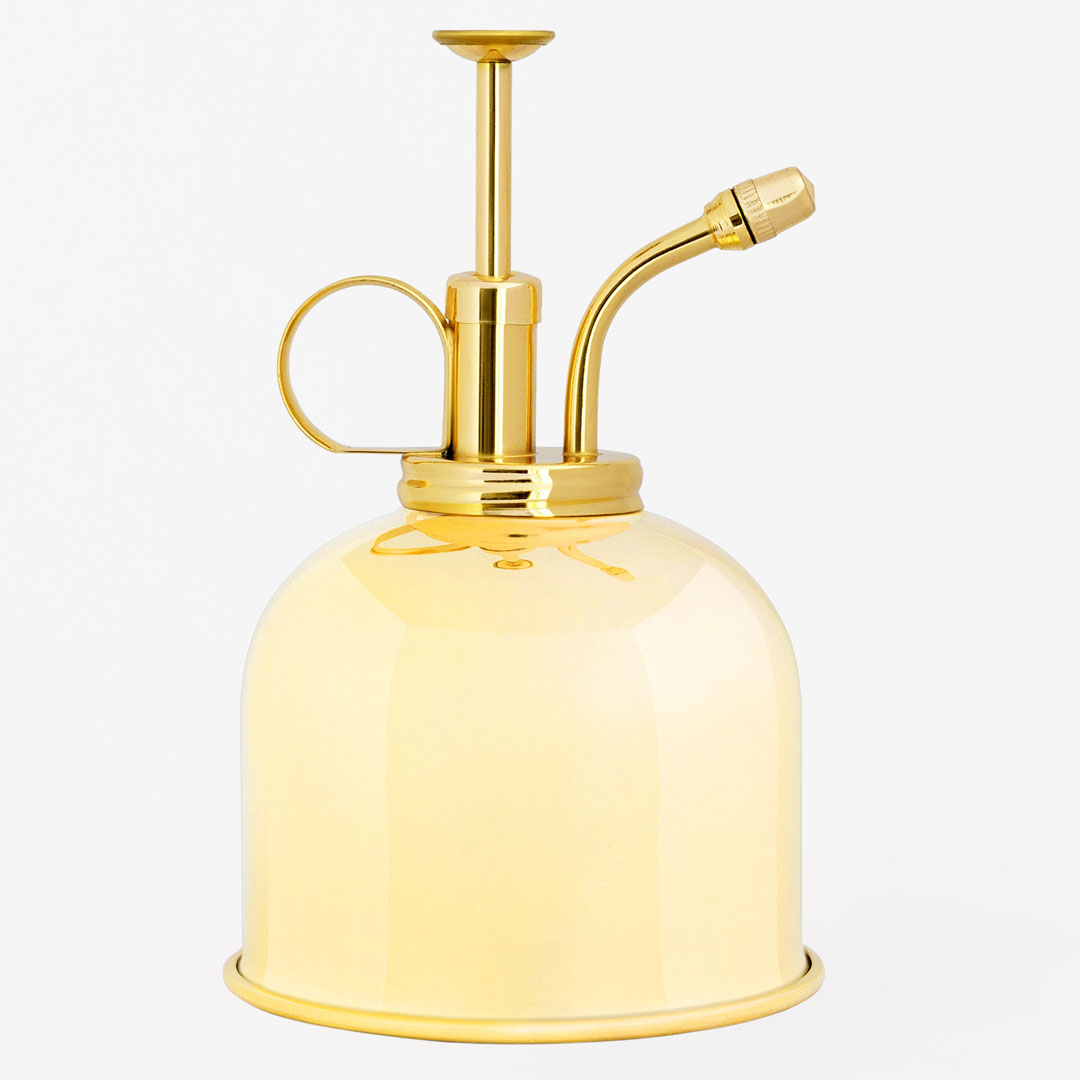 24 €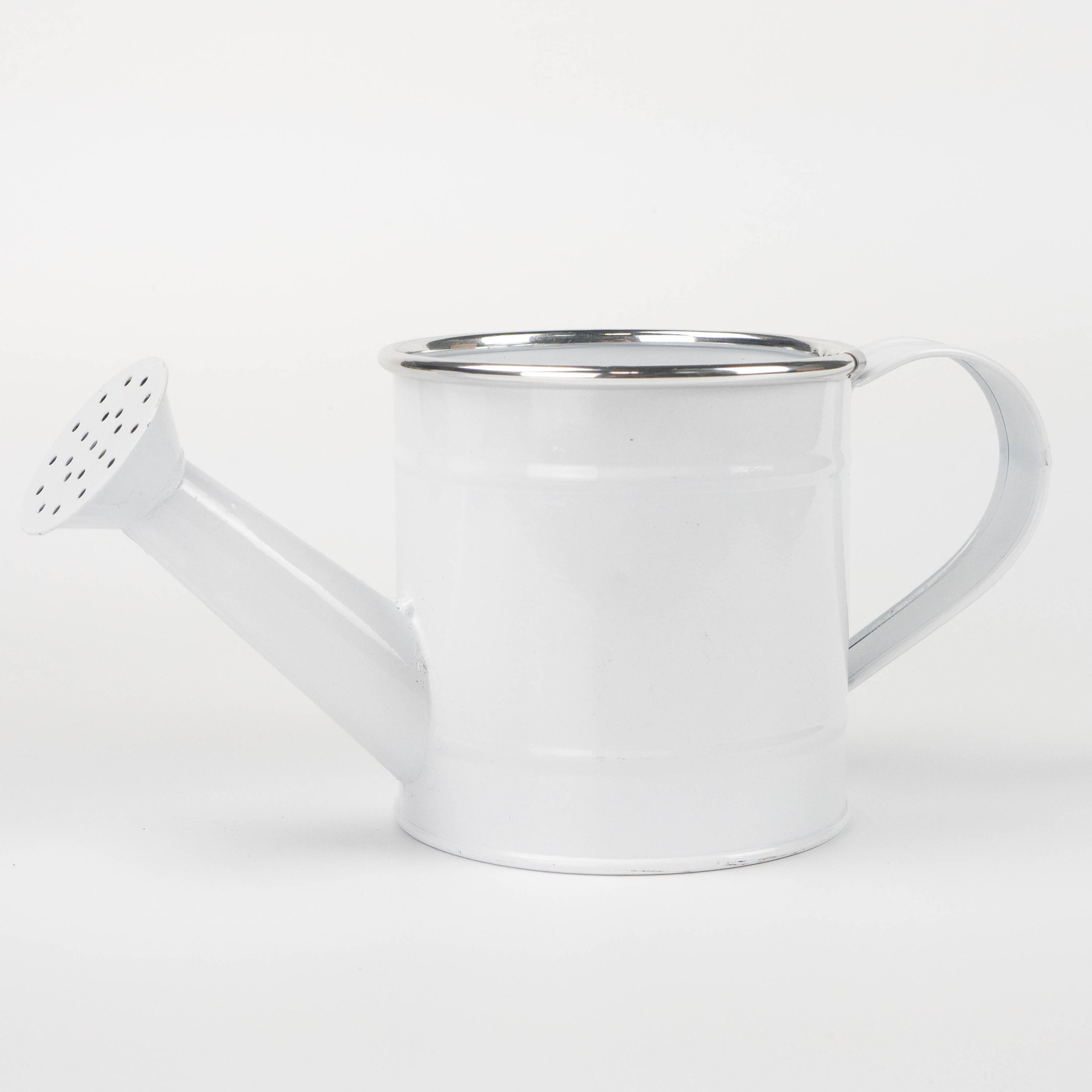 10 €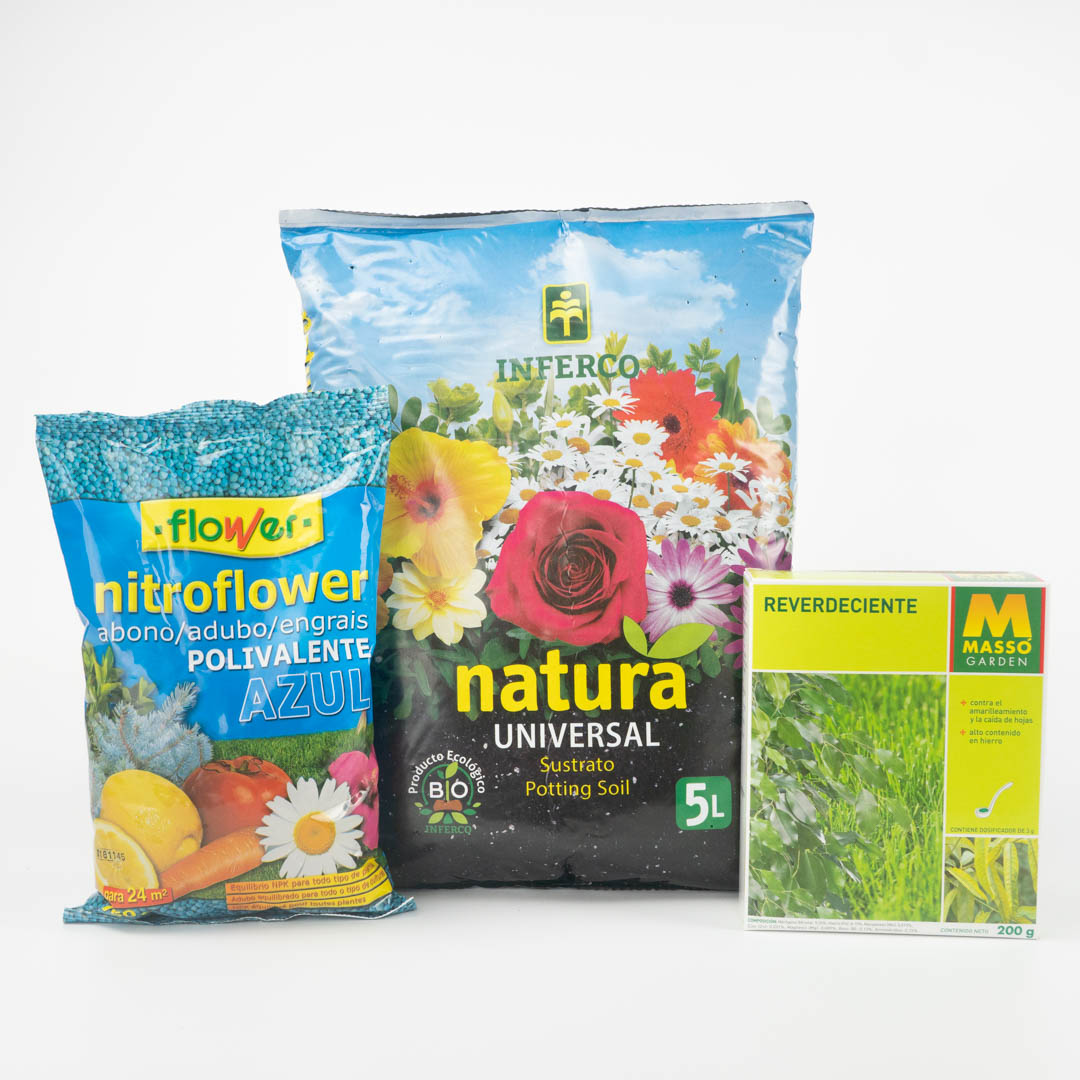 19 €
Circular Shelf with Cactus
39
€
Envío gratis
Circular Shelf with Cactus
Medium (40-70 cm)
More about Circular Shelf with Cactus
Luz indirecta
Apto para mascotas
Riego ocasional
Humedad normal
---
Cactus trio with pot + circular shelf
An original decorative set ideal for any space that requires very little care. Cactus selection may vary.
Cactus
The cacti of this selection are native to Brazil, Uruguay and Argentina.
You can place this set in any corner, you just have to take care of the cactus!
These plants are not toxic to your pets. But we recommend keeping it out of the reach of your dogs or cats to prevent spines from harming.
Cactus Care
Light: cacti adapt to almost any type of environment. They can be placed in places with indirect light or even under direct sunlight.
Watering: between 2 or 3 times a month, very sporadic. Being a cactus, it is preferable to check with the fingertips that their soil is a little dry before being watered again.
Substrate: make sure that the soil where it is planted allows good drainage.
Circular shelf
With: 54cm
Heigh: 43cm
Depth: 10cm
Weight: 0.9kg
Supports weight up to 10 kg
Metal frame and wood shelves.
It's lightweight, and you can hang it on any type of wall.
No need to assembly.
You might also like...