Plants to give as gifts: The best plants with home delivery in 24h
In Be.Green you can buy plants to give away with home delivery within 24 hours. Find your perfect plant and get a perfect gift and full of life.
Giving plants is a simple way to create a unique bond between two people. No matter what kind of relationship you have with each other, it's the perfect gift for almost any occasion. For couples, family, friends and even corporate gifts, no one can resist the green charm of a plant. They are living beings, so they can never be taken as an impersonal detail and if you pay a little attention, you can personalize it to the recipient's taste and it will become a unique and unforgettable gift.
The best thing about plants is that they can communicate different types of positive messages, so they are great for any occasion. For example, it is customary to give Jade plants to those who have just moved into a new apartment or to newly married couples because it is a very long-lived, resistant species that attracts good energies. It is also common to give Chinese money plants to friends to attract prosperity to a new home. It is possible to make seasonal gifts with plants, for example, it is customary to give poinsettias at Christmas, as they express good wishes and happiness for the holidays and the new year.
In Be Green you will find catalogs that will allow you to find the perfect plant for any occasion, because they are organized according to their characteristics, needs and even functions. We have taken into account details such as whether they are suitable for pets or not, which will be useful for those who share their life with a furry friend. If you want to give plants that attract good luck, you will find them in our selection. Do you like useful gifts? You can give purifying plants or better yet, medicinal plants like Aloe Vera or Rosemary, which is perfect for someone who enjoys cooking. Do you know someone who is very busy? You can give them one of our immortal plants, want to make a corporate gift? Check out our office plants section.
One of the great advantages of buying plants as gifts at Be Green is that you can find everything to make it more personal. Complement the gift with a decorative pot, some basic gardening tools and you can even show off to a very special person, giving them one of our complete Green Corners sets, to create a vegetable haven inside their home.
At Be Green we want to go beyond the idea of the traditional nursery, not only because of our intuitive online interface, but also because we offer you guidance from the very first moment. If you are not sure what you want, if you want help choosing something or want to customize your order, you can take advantage of our personalized service. We are here to give you a helping hand and support you in all your needs.
If you have forgotten to buy a gift, don't worry, at Be Green we are here to help you. No matter what time or place you are, choose what you want to give (if you can't decide, you can ask us for support), place your order and indicate the address of the person who will receive the gift. We'll deliver it to them in 24 hours or less, all for the same price.
All our plants and accessories are packed with our special technique and we include little cards with a summary of the care of each plant. They will arrive in perfect condition and will make the recipient very happy, because we have taken care of every detail with love. It is the perfect gift, because as soon as they open the package, their space will be flooded with the exuberant natural beauty of the plant. Show off with all your loved ones, give them the experience of taking care of a beautiful plant that will allow them to remember for a long time that special occasion.
Our promise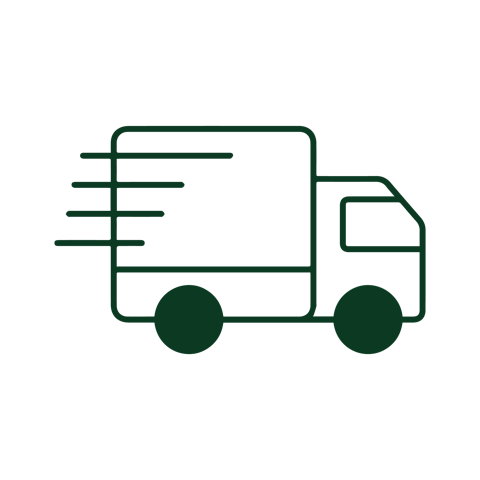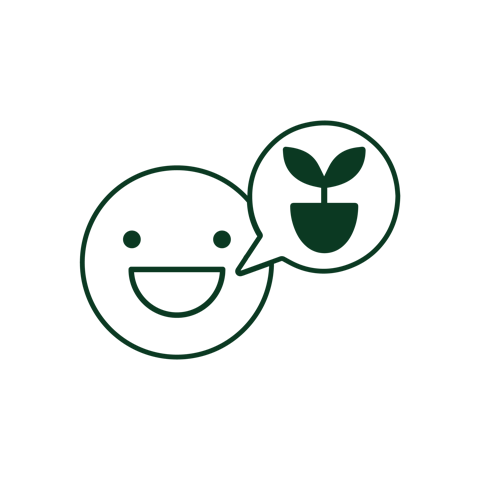 We help you to choose and take care of your plants.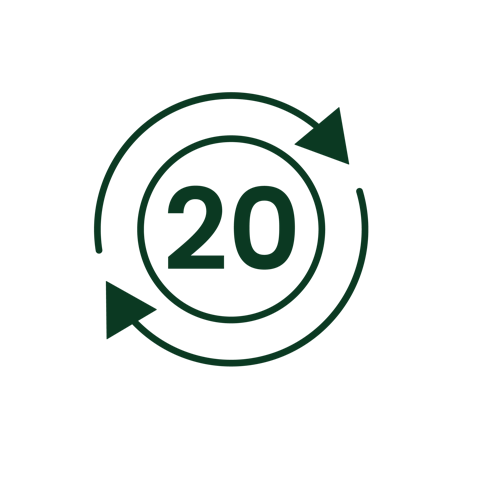 Why Be.Green?
🌱 We send you healthy and happy plants straight from the nursery to your home within 24 hours.
🌱 Your plant will arrive perfect in a special box.
🌱 All our plants include a care guide and personalized advice.
🌱 Combine pots and accessories to create unique spaces.
How does Be.Green send plants?
🏠 From our logistic centre in Barcelona our experts will prepare your plants to send them safely to Seville in a specially designed box so that they arrive perfect.
📦Our team always selects, checks and wraps your plants to keep them healthy during their journey to their new home.
Google Rating 4.9/5 ⭐️ ⭐️ ⭐️ ⭐️ ⭐️ ⭐️ ⭐️
🕊 Shipping in 24h
📦 Special packaging to protect your plant
📝 Care guide included
✅ 20 days warranty