In this edition of Plantifluencers Stories we talk to Lisanne, a professional in the world of Tourism, expert and plant lover.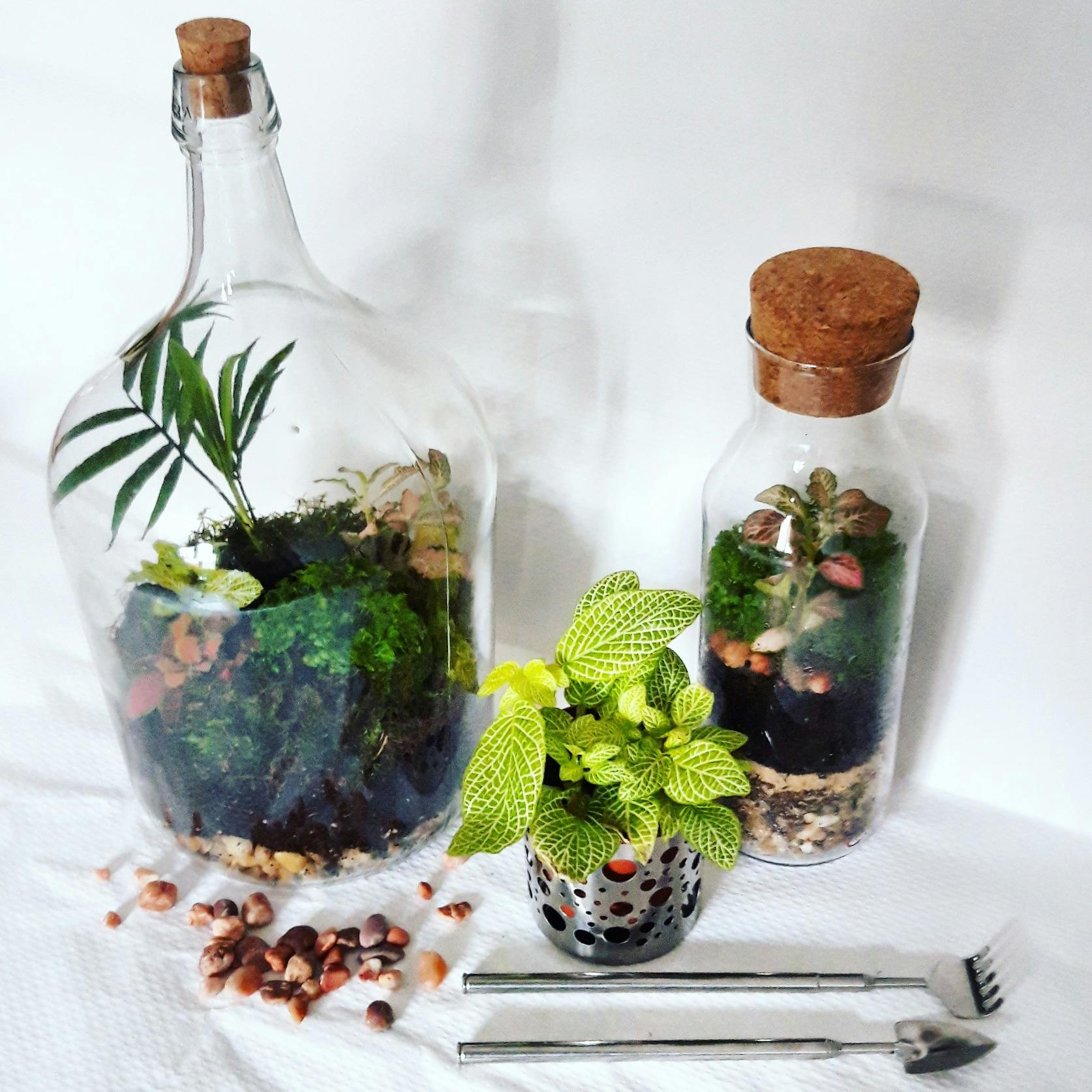 We ship plants to all locations, you can see more options here.
Offer -30%
Tell us a little bit about yourself...
My name is Lisanne, I'm Dutch but I've been living in Spain for 6 years, now in Peñafiel, where I live with my boyfriend and our cat Kit and with more plants than I can count.
I studied tourism and I am still working in this sector, although I am also working on a personal project related to plants, which is called Paraíso Botánico.
what was it that attracted you to the world of plants?
I have always loved plants. I remember I had a small greenhouse to plant seeds in when I was young, although the plants never survived for long.
I've always had plants at home but when we bought our flat and suddenly had a lot more space, I started the real plant craze. I honestly can't tell you exactly how many plants I have at home right now. It gives me a lot of joy to see them growing and to be able to make cuttings and it's also a very healthy thing to have more greenery in our lives.
That's why I started making terrariums and now I'm starting to sell them.
what is the advantage of having a plant in a terrarium?
The good thing about having plants in a terrarium is that they need almost no care and that's why terrariums are for everyone, also for people who don't have "green hands".
We ship plants to all locations, you can see more options here.
Inside Paradise Botanical Paradise terrariums there is a self-sufficient ecosystem, which means that the plant receives the water that previously evaporated against the glass and receives nutrients from the soil and dead leaves.
The only thing we have to do to make the terrarium look good is to place it in a place with plenty of light, but always indirect. it's the perfect gift for anyone!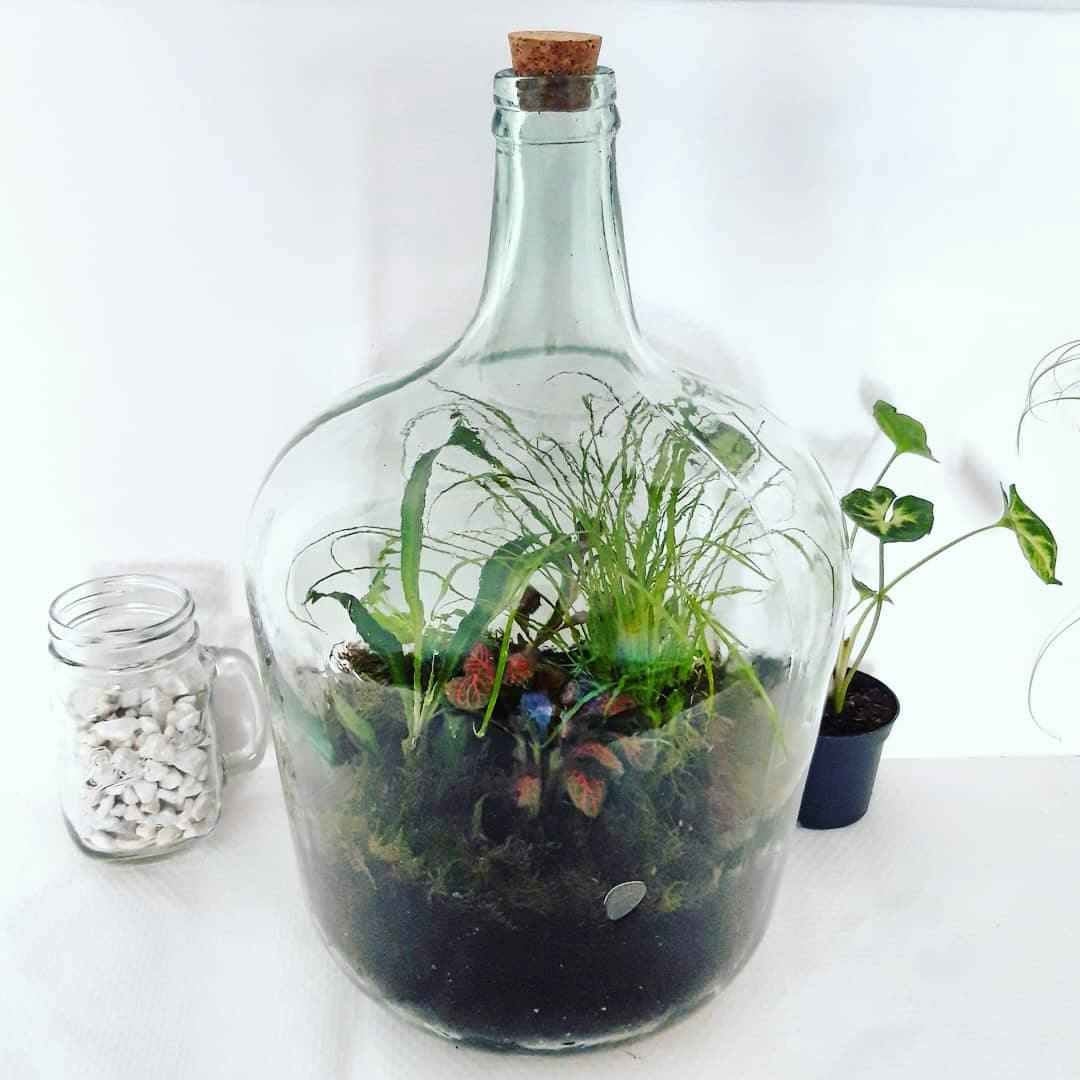 do you have any plant tips you would like to share with us?
The most important thing I've learned about plants over the years is that you have to take good care of them, but you don't have to give them too much love (and by love I mean water!) We always think that we take better care of our plants if we water them too often, but it's very likely that we'll only kill them in a short time.
You have to be well informed about watering your plant and follow the advice!
what is your favourite plant? why is it your favourite plant?
What a difficult question! It's like choosing between your children.... I love all plants but my favourites (if you let me choose 2) are the syngnonium and the fern. The syngnoniums because they grow very fast, are very pretty and are easy to multiply. Ferns because they are the opposite.
In my experience they are not at all easy to take care of and they are not easy to multiply but they are so beautiful and give a feeling of entering the jungle, although it is only an urban jungle.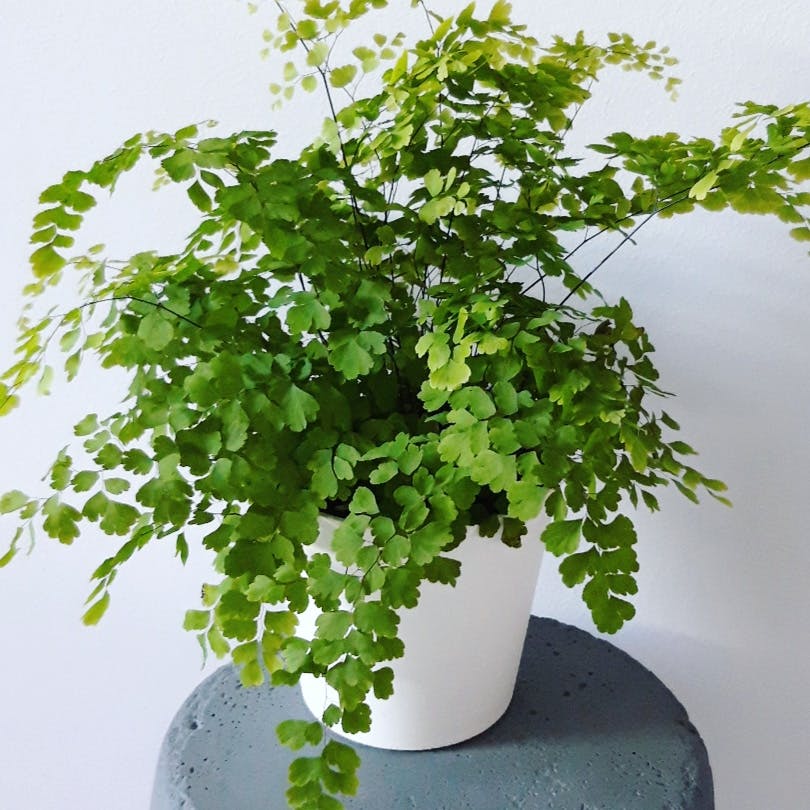 P.S. Follow Lisanne on her journey through terrariums and seedlings on her Instagram or get one of her plantiferous works of art on her website
About the author
Marina Delgado
I make sure that all plant lovers are informed. I don't know exactly what it is, but there is a magical peace that surrounds the world of plants that I love!